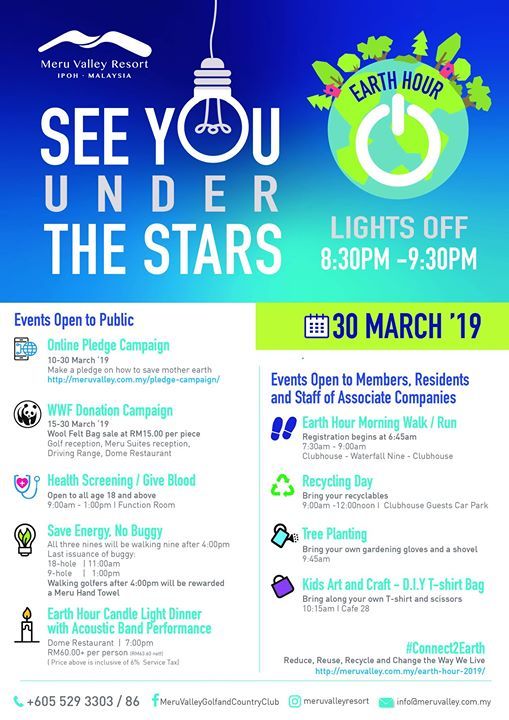 EARTH HOUR 2019


EARTH HOUR 2019 – #Connect2Earth: Reduce, Reuse, Recycle and Change the Way We Live

Earth Hour is happening on Saturday, 30 March, it is not only about one hour in the dark, it's about creating a brighter future. Even though you're switching off your lights and electronic appliances for the environment, you don't have to sit around twiddling your thumbs in the dark. There is still a lot you can do without using a watt of electricity. Earth Hour can be as fun as it is good for the planet and if you're looking for some entertaining ways to spend it, here are some suggestions:

Have a candlelit dinner using Earth conscious menu
Invite friends for board game activity by candle light
Take a night walk around nature
Try out a candlelight yoga or exercise
Have an unplugged jam session
Join us this Earth Hour to illuminate a powerful message about environmental awareness and action by taking part in the following events, coming Saturday, March 30, 2019.


MAP
 Meru Valley Resort, Jalan Bukit Meru, 30020 Ipoh, Perak, Ipoh, Malaysia