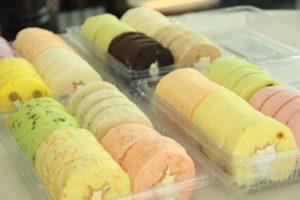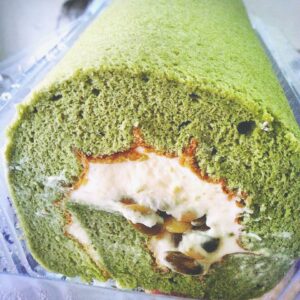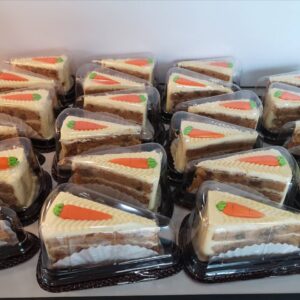 JJ Roll changes the perception to cakes forever. Only shortly after making our debut, JJ Roll hits the country by storm. Our deliciously moist and elegantly designed cakes are always remembered by those who tasted them. Homemade is the key to our specialty. No mass production, no preservatives and low in sugar, we already pride ourselves with thousands of satisfied customers across the nation.
At JJ Roll,they are very passionate with what they do. They pride themselves as the most innovative baker in the field, who cares greatly in our fine and healthy ingredients. Their creative team produces new flavours and variety from time to time. Please check with them whenever you place your order.
They can customize your cake as per your preference. Please email, fax or text your required design to them. Due to low sugar and low fat content in our ingredients, 3D cake designs are limited.
JJ 蛋糕将一般传统式的蛋糕改头换面了!虽说外观有大改革,蛋糕坚持"传统式制作",丝毫不马虎。
从一般指定的款式直到订制型的蛋糕,除了更能贴近客户的要求,更带出独一无二的寓意。
自制 (HOMEMADE) 一直是 JJ Roll 不变的市场优势,也是他们核心的努力方向。
店内所有的蛋糕都将保持最新鲜的状态, 以求客户当下能享用到蛋糕最新鲜可口的滋润口感。
JJ Roll对每一位蛋糕的制作都充满热情以及认真看待。JJ Roll 的每一位烘培师傅都为自己身为这领域的佼佼者而感到自豪。对他们来说,蛋糕不是一件商品,而是一个艺术品。
他们的烘培师傅心底都有一股创新精神,一路以来不停地研究新口味和专研蛋糕多样化,以便迎合市场不断变化的需求,不被日新月异的时代所淘汰。
除此之外,优雅的包装亦不容小觑,他们的蛋糕也不例外。蛋糕的多样化设计也是本店蛋糕的一大卖点。
JJ Roll的宗旨如:
没有大规模生产
没有防腐剂
低糖
每天新鲜出炉
优质健康保证
由于他们的成分含糖量低,脂肪含量低,3D蛋糕设计有限。请将您所需的设计电邮、传真或Whatsapp发送给他们。